Moving to another country
I do not often think about the lessons I have learnt along the way; they just become common practice or part of our everyday life as an expat. A bit like driving a car or riding a bike, except I went in and taught myself everything I know about moving to a new country.
I do wish someone had given me some guidance or gave me a few survival tips, the same way my mum taught me how to drive a car. So here it is my version of what I call "relocation tips for a successful move abroad".
You may also like…Living in Hong Kong with little kids
Or 
You may also like..What you should know before you move abroad (my expat life)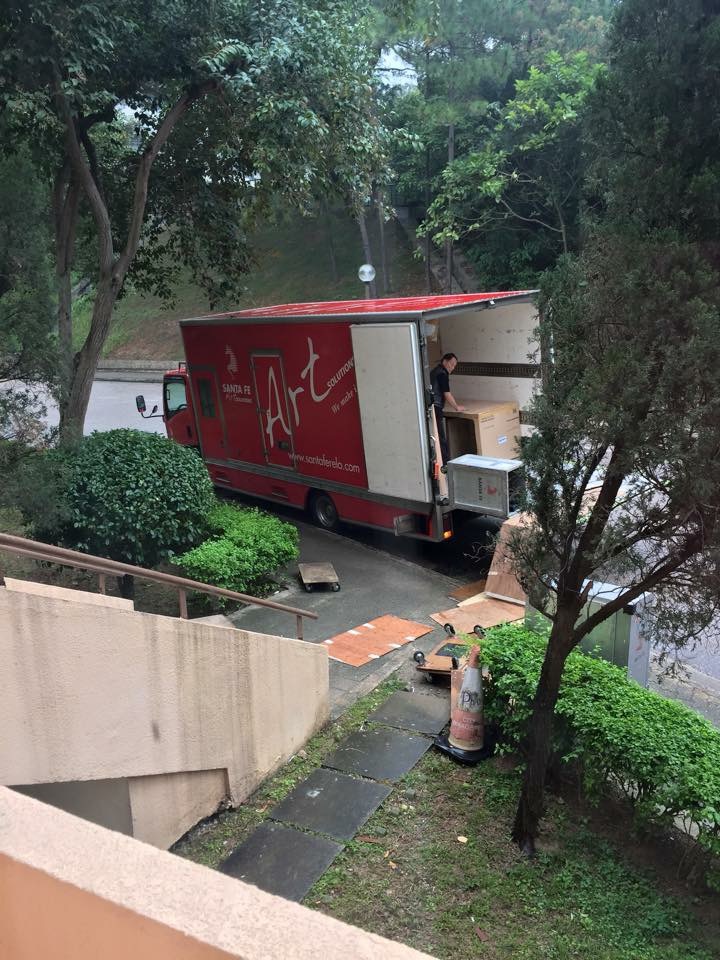 Do not believe everything you hear; you must always research before moving to another country
Reach out and ask questions to any group that may have formed through social media or the internet. Reaching out before moving to a new country will ensure you are prepared for the experience that lies ahead of you. You need to know everything from culture, language, laws, temperatures, health insurance etc. the more you know, the better prepared you will be.
Not everyone has your best interest at heart.
Research the areas in your new country before looking at properties, not all estate agents are going, being honest with you. If you have children, then ensure you choose an area that families from the school live in (ask for percentages from the school if they are willing to indulge) or if you are flying solo ask groups that have been established for some advice. Check out forums!!
Remember even though your partner may have a 5-minute walk to work, you are the one that will be home most of the day needing to shuffle kids or yourself from place to place. If you have a recommended agent, try them out but remember – if they aren't the right one for you, then reach out to others who might fit your need better. Having a good relationship with your agent is essential.
Ensure you go for a "look-see" before you commit to the move.
What looks great on paper isn't always reality.
Do the sums –
Ask others about expenses such as the cost of living, school, etc. you may think this sounds great in your currency, but the city you are about to move to might be more expensive to live in now. Do the sums, write down the pros and cons? Moving to another country is not an easy decision to make.
How big/small are the homes in the area you are moving to next?
It is much simpler to declutter in your home country, or the country you are residing in then have to do it once you arrive in your new home. Or it may be more cost-effective to have to buy furniture in your country than when you move abroad.
Connect with a group before moving.
Connecting to a group will help you if you have decisions to make before moving to another country. People are willing to help out because they have been in your position before. Join groups like Expat Buddy, where you can find others in your new place of residence to connect to, it is that easy?
Never assume.
Do not imagine that you can purchase everything in your new country, ask around! It could be anything from baby formula to a particular brand of coffee — Ask! Ask! Ask! Moving abroad is stressful enough, what you do not want is to freak out if you are not able to purchase something that is needed when you arrive.
Ensure that you keep all of your insurance paperwork with you.
My most dreaded job is itemising all of my household goods. Organising all your papers is painstakingly time-consuming and is always the last on my to-do list.
Make sure you photocopy or keep it in a safe place because it makes the next move much easier if you have everything already listed from the previous transfer.
Keep all hard copies of documents electronically saved before moving to another country
If you have accidentally packed your license for example and need it urgently as proof of identification, no worries if you have it electronically collected. I don't know how many times I have been required to send my passport copy or ID card/s to set up the internet or some other account on the spot.
Packing documents by accident seem to be an occurring thing for me, so it safeguards me for those "OMG!" moments.
Apps are your best friend when moving to another country.
Download all of the apps needed for your new move; this includes things like genius scan because you never know how long it will take for your internet/computers to be set up at home and if an important document needs to be sent then you can rely on your iPhone to do it.
Although I struggled through that first posting I was able to come away with a few lessons, I am now articulate when sourcing homes and areas my family, and we have been triumphant with the choices we have made so far. You won't always get the luxury of having time to plan out the next move; however, if you can, at least, follow the basic guidelines above, then you are one step closer to a smoother transition.
Pets aren't always included when moving to another country
Ensure that you do your research, way up the cost of your pet relocation along with the age appropriateness of the relocation of your pet. Whether it is the age of the animal or the type of animal, you may want to consider whether you are willing to bring your pet with you.
FREQUENTLY ASKED QUESTIONS
WHAT IS A LOOK-SEE VISIT?
A look-see visit is offered to you by your company before moving to another country. It gives you the opportunity to have a visit before you decide on moving there. Or maybe you have already agreed, and you want to have a look at international schools, accommodation or your workplace.
It gives you an idea of the process before arriving; sometimes you may pick your new home or school on that same trip. Other times it may just give you an idea of what is installed when you arrive, remember to take your time though, you need to try and tick as many of the boxes as you possibly can.
WHAT KIND OF GROUPS CAN I CONNECT TO ABROAD?
First search Facebook, usually there is some expat group in your new city, these groups vary from selling things to giving good advice, so sift through and check out the ones that are suitable to your needs.
Also, google expat communities in your area, this could be anything from the local sporting group to an international group run by British women.
WHAT OTHER DOCUMENTS DO YOU KEEP ELECTRONICALLY COPIED?
I have our passports, identification cards (for our new country), drivers license, birth certificates and marriage certificate. You may also include other documents you think may be of importance including health insurance cards for each family member etc.
WHAT OTHER APPS MIGHT BE USEFUL WHEN MOVING TO ANOTHER COUNTRY?
I usually sort out the best apps before moving to a new country, this is a vital part of living abroad. Usually, I start with transport apps to help me navigate the city if I am catching public transport (or even if I am not). If you are browsing your way around the town by car, then find out what GPS is best suited, although WAZE is fantastic in South East Asia, it is not as useful in Sydney.
If language is a problem, then I would be looking at translation apps. These apps help you get through basic tasks like shopping. Currency converter, this will be a lifesaver in the first few weeks, and it is a godsend when travelling. I also have apps for tv stations from home in Australia; I use a VPN to access my Aussie tv (this is also very helpful). Check out if Taxi's or uber (or it's equivalent) and or food delivery places, these are all very handy when you first start.
RELOCATION CHECKLIST BEFORE YOU MOVE ABROAD
When will you be going for your look-see?
Have you looked into neighbourhoods that interest you?
Do you know the type of school you want your children to attend?
What are the types of homes available in your new neighbourhood?
Are there any expats in the neighbourhood?
How far is the commute to work?
Will you be buying or leasing a car?
Will you be hiring help? Nanny? Helper? Driver? Gardener? Pool cleaner? Cleaner? Dog minder?
Have you joined any Facebook groups or community groups in your new city?
Will you be bringing a pet? If so, are their vaccinations etc. up to date? What are the laws for the new country? Are there any restrictions on breeds?
Do you have all the required documents for schools, visas, the relocation company, insurance etc.?
Have you made electronic copies of all of the documents?
Do you need to apply to any schools?
Do you have at least one person to reach out to, that you can ask loads of questions too?
You may also like.. 15 Things to know before living in Kuala Lumpur
Do you need Travel Medical Insurance? Check out SafetyWing to see which insurance suits you best.